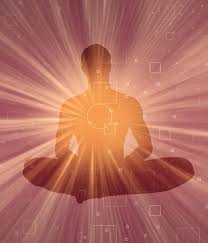 The New Year is here and for many us, it's a time
of self-reflection of where you have been and where
you dream to be in the new year. …I took some time …
went to a park near by…and wrote down my goals
for 2017 along with my Soul Theme (I'll explain that on the video below).
It's something I do every year to set my intention.
It is intention that sets what you desire into motion.
My passion as a therapist and coach, has always been
to guide my clients into powerful transformation and
success and happiness.
And On the the path to attaining what we want in life…
we can get stuck or blocked…..
Many of us are able to accomplish certain things life
and other things seem elusive to reach. That certainly
has been true for myself. Perhaps you still struggle with…
Financial stress…chronic negative thinking that keeps you down, you're still procrastinating, not feeling worthy…you're playing it small or you feel trapped in present circumstances..

In this first video, called Find Your Soul Theme….you'll
learn a great tip to begin your new year with a different
twist. It's not just about goals…it's also about who you
want to be within your success journey, that is huge
in becoming successful and happy. Most people
don't take the time to look at that.
Click below to Find Your Soul Theme and expand
your ability to manifest and succeed this year!
Enjoy!